I like to buy bikes. I like to ride bikes. I do NOT like to sell bikes. So, you see, I have this problem; my garage is starting to get a little crowded. The current fleet, in the order they came into my life:
Fucking Guzzi, a 2003 Moto Guzzi Stone Touring. Purchased new after my previous bike was foully murdered by a left-turning tow truck who managed to get me from my right side. Completely reliable, except when she isn't. The "Fucking Guzzi" moniker has more to do with parts availability than anything else. Currently 2nd place in the fleet mileage competition.
TS, a 1997 Kawasaki EX250. Surprisingly fun to ride, and unbelievably durable. She's was off the road for a few years after I caused some top-end problems pushing too long between valve adjustments. She still got me home, despite the abuse. I finally repaired the damaged components Winter 2012, and put a plate on her, but haven't even burned a whole tank of gas since then. Currently 1st place in the fleet mileage competition, by a wide margin.
"Red", a 2007 Ducati ST3s ABS. I bought her accidentally one day when I was at the shop picking up parts for the Goose. I had been planning on buying an adventure bike. I love her, but I probably should have bought that adventure bike instead, considering some of the stuff I took her through over the years.  Currently 4th place in the fleet mileage competition, she glares at me from the work stand every time I go into the garage.  I promise to put her back together before the end of August.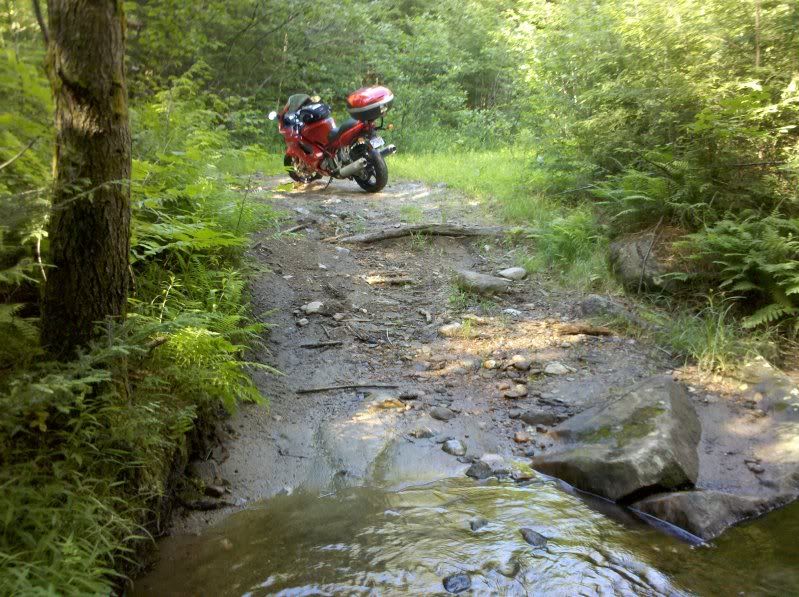 Caly, a 2010 Buell XB12X Ulysses. Yes, they made a handful of 2010 models before closing down. I bought her for short money during the fire-sale, and fell completely in love on the ride home. Sadly, she's been a bit more fussy than the rest, having now stranded me three times (2 drive belts and a fuel pump). Currently 3rd place in the fleet mileage competition, she was closing fast before the recent fuel pump problems sidelined her for a bit.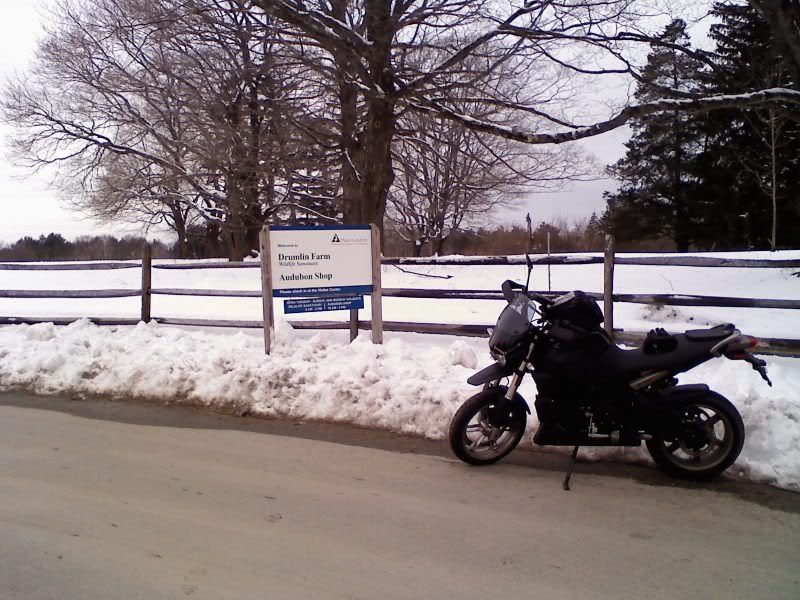 Finally, the newest addition to the fleet, as yet unnamed, a 2008 Yamaha WR250R. I've only just got her home yesterday, but I've got high hopes. I also picked up a set of SM wheels for her so I can switch between R and X trim to commute without wearing down the knobbies. I transferred the plate from the EX to this one, to save a little on insurance. Dead last in the fleet mileage competition.